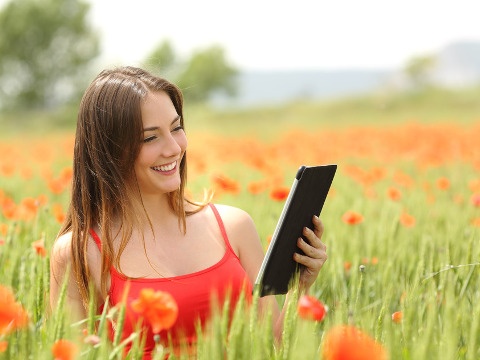 Discover our open reading application, a flexible solution that can be utilized by any store. Whether you prefer the generic version or desire enhanced branding through white labeling. Helicon Books offer flexibility and customization to meet your specific needs.
eBooks

Unlimited store compatibility: Unlike many reading applications with limited store ties. Enjoy the flexibility of choosing from a store of your choice, while ensuring secure protection, all at an affordable price point.

Modern look and feel: Immerse yourself in a contemporary reading experience with our sleek and modern interface.

Efficient Book organization: Take control of your digital library with our book grouping feature, enabling effortless navigation, and easy access to your favorite books.

Flexible Sorting options: Sort your books by reading time, purchase time, book name, author name, or reading location, allowing you to quickly find and prioritize your desired reads.

Instant book search: Find books directly from the bookshelf, (the main app page), saving you time and ensuring a smooth browsing experience.

Seamless Integration with EPUBCLOUDtm Experience the convenience of a backup system, enabling a hassle-free transition between devices.

Multi-Device Synchronization: Seamlessly switch between devices, picking up right where you left off, ensuring a seamless and uninterrupted reading experience.

Offline Reading Capability: Access your favorite books anytime, anywhere, with our offline reading feature, ensuring you can enjoy your reads even without an internet connection.

Enhanced Reading Comfort: Choose from dark mode for improved readability in low-light environments, or opt for the sepia background mode to reduce eye strain during extended reading sessions.

Estimated Reading Time: Get an estimate of the time remaining in your current book, allowing you to plan your reading sessions more effectively.

Personalized Book Comments: Add your own private comments to each book, allowing you to capture your thoughts and reflections on individual titles.

Sepia background mode, for less eye strain while reading.Audio Book and PDF Support: Enjoy the convenience of accessing audio books within the same application, eliminating the need for multiple platforms.

Audio books

Professional Narration: Instead of traditional text, audio books feature professional narrators who bring stories to life with their engaging and expressive performances.

Multitasking Convenience: Audio books offer unparalleled flexibility, you can listen to your favorite books on the go, making the most of your time.

Smart Bookmarking: Helicon Technologies takes your audio book experience to the next level with smart bookmarking capabilities. When you pause the audio book and resume later, you will seamlessly continue listening exactly where you left off.

Intuitive Navigation: Our user-friendly interface includes a convenient slider that enables quick navigation. Effortlessly skip forward or backward to specific chapters, sections, or moments, ensuring a seamless and tailored listening experience.

Integrated Text/Audio Books

Experience the best of both worlds with our integrated audio books. Each EPUB file allows you to listen to specific chapters while reading along, enhancing comprehension and engagement.
Simultaneous Reading and Listening: Immerse yourself in a captivating audio-visual experience by simultaneously reading and listening to the integrated audio book.
Flexible Listening and Reading: Our integrated books provide the flexibility to switch seamlessly between listening and reading. Enjoy uninterrupted engagement with the story, whether you choose to listen, read, or both.
Connect with Helicon Books: Contact Helicon Books at prdctn@heliconbooks.com to explore the creation of integrated audio books.