High End eBooks Production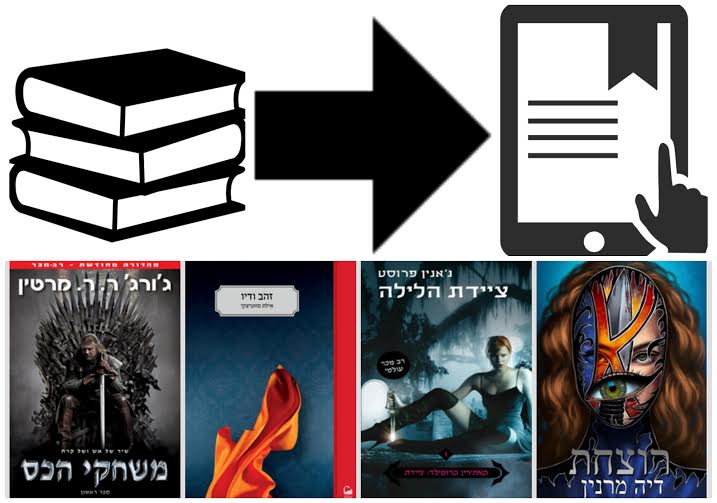 Simple and High End eBooks- As a leading company in the ebook industry we have a long reputation of producing any type of book, whether it's in a Reflowable or Fixed Layout structure. From simple ebooks of text and images to high end interactive sophisticated EPUB3 ebooks like children books, textbooks etc.
Epub3 enables everything: animation, interactivity, JavaScript, SVG, MathML, video, audio, media overlay (read aloud), calculators, drag&drop, karaoke, closed answers questionnaire, popup footnotes , text boxes etc.
Convert to Any Format - Whether it's EPUB2 EPUB3 or Mobi, Helicon Books can help you produce each ebook from any format to any format.
All Languages Support- Helicon Books is works with worldwide customers in small and high volumes. As an Israeli company who made a great contribution to right to left languages in the EPUB3 standard we can handle not only left to right languages but also Hebrew and Arabic as well.
Handle Small and High Volumes- Helicon Books is can handle high volumes projects and still maintain delivery time and quality.
Research & Development of Everything New in eBooks – As a leading in innovative technologies and active IDPF member we influence the development in the EPUB standard. therefore we are familiar with newest developments and possibilities in EPUB standard. This is a major advantage for our customers who wish to lead with newest possibilities in the ebooks market.
Production workflow - Helicon Books treats making ebooks not just as conversion but as a production. Paying attention to each element in the book. For example- visibility of images at day mode or night mode, popup footnotes, reducing images size for quicker transfer and reading, and much more.
Our production workflow consists of four phases:
Material check
Production
Automatic QA
Manual QA
In the first phase of Material Check we make sure the input material contains the right fonts, images of suitable quality. In few cases we do some minor image processing to make the images suitable for eBooks.
The second phase is the actual production that is done in half automatic process. We found that none of the automatic EPUB creation software produce suitable quality, so we developed our own internal tools for production.
The third phase is Automatic QA using Helicon Books Validator, this is also a tool we developed based on IDPF's eupbcheck, that does much more then just validation of XML, it checks the CSS, images and also analyzes HTML files for visibility problems.
The automatic QA process can not find all potential quality issues, therefore we have another phase of manual QA where a human specialist is actually reading the book and looks for potential problems, to make sure everything is done according to customer requirements. Only after passing our rigorous QA, a book is sent to the customer.
See our portfolio for few interesting examples.